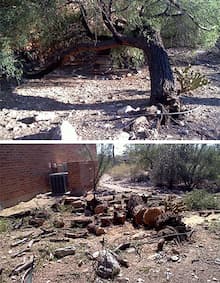 Do you need tree removal in Tucson, AZ?
Finest Tree Service has the expertise to get the job done. Working with a wide variety of clients - from communities, individual homeowners and businesses to government and civic organizations. We have the equipment to remove any tree from your property in Tucson, AZ. After clearing, we clean up the area, removing all debris and tools.
Give us a call or message us for a FREE quote. When you choose Finest Tree Service you are not only getting the finest, but the best tree service company in Tucson, AZ.
Call us to discuss your tree removal needs! (520) 304-1603